Farm Safe Schools Regional Champions - March 2022
We are so excited to share with you the winners in our Farm Safe Schools Regional Champion awards.
The Champions were selected after being nominated by their teachers and will be awarded a certificate of achievement and a family pass to Dublin Zoo, kindly sponsored by the Department of Agriculture, Food and Marine. These Champions are truly demonstrating excellence, innovation and commitment to improving farm safety awareness as part of the Farm Safe Schools programme.

They have gone above and beyond what is expected of them within the programme. They are passionate not just about farming but about making sure the message of farm safety is included and very much part of the conversation in their classrooms, at home and in their community.
The winners are:
Leinster: Ruby Boland, Gaelscoil Nas na Riogh, Naas, Co. Kildare
Munster: David Long, Grange National School, Clonmel, Co Tipperary
Ulster: Ben Lynch, Mullahoran National School, Co Cavan
Connacht: Conor O'Grady, Kiltormer National School, Ballinasloe, Co Galway.
Scroll down to see meet the winners
Farm Safe Schools coordinator and AgriKids founder, Alma Jordan explained what made the winners stand out from the crowd.
'We knew from the pilot programme how important these awards are. They allow us to pause and reflect on a school's programme journey and the chance to recognise true ambassadors of farm safety'.
'We received a huge volume of entries and it proves the ability and capability of our children to change the culture around farm safety'. The winners have clearly demonstrated their passion for this topic and their willingness to share their learnings at home and with their classmates. They are growing the farm safety conversation and this is exactly what Farm Safe Schools is all about'.
Agri Aware Chairman, Alan Jagoe expressed his delight to all the regional winners.

"The Farm Safe Schools programme sets out to create learning and understanding on the topic of farm safety to younger children. These regional award winners are a testament to the talent, tenacity and potential our children have in creating a safer future on Irish farms. I want to thank their teachers for bringing the programme into the classrooms and for recognising the champions in their class'.
I would like to thank the Department of Agriculture for its continued support of this dedicated farm safety programme," added Mr Jagoe

Meet the winners


Ruby Boland, Gaelscoil Nas na Riogh, Naas, Co. Kildare - LEINSTER

Ruby not only takes extra care when with her 2, (Santa delivered) black angus calves, but she has really taken farm safety to another level through her own personal experiences. A member of Ruby's family has been deeply impacted with skin cancer and Ruby has issued a plea to remind farmers on how to prevent skin cancer by wearing factor 50.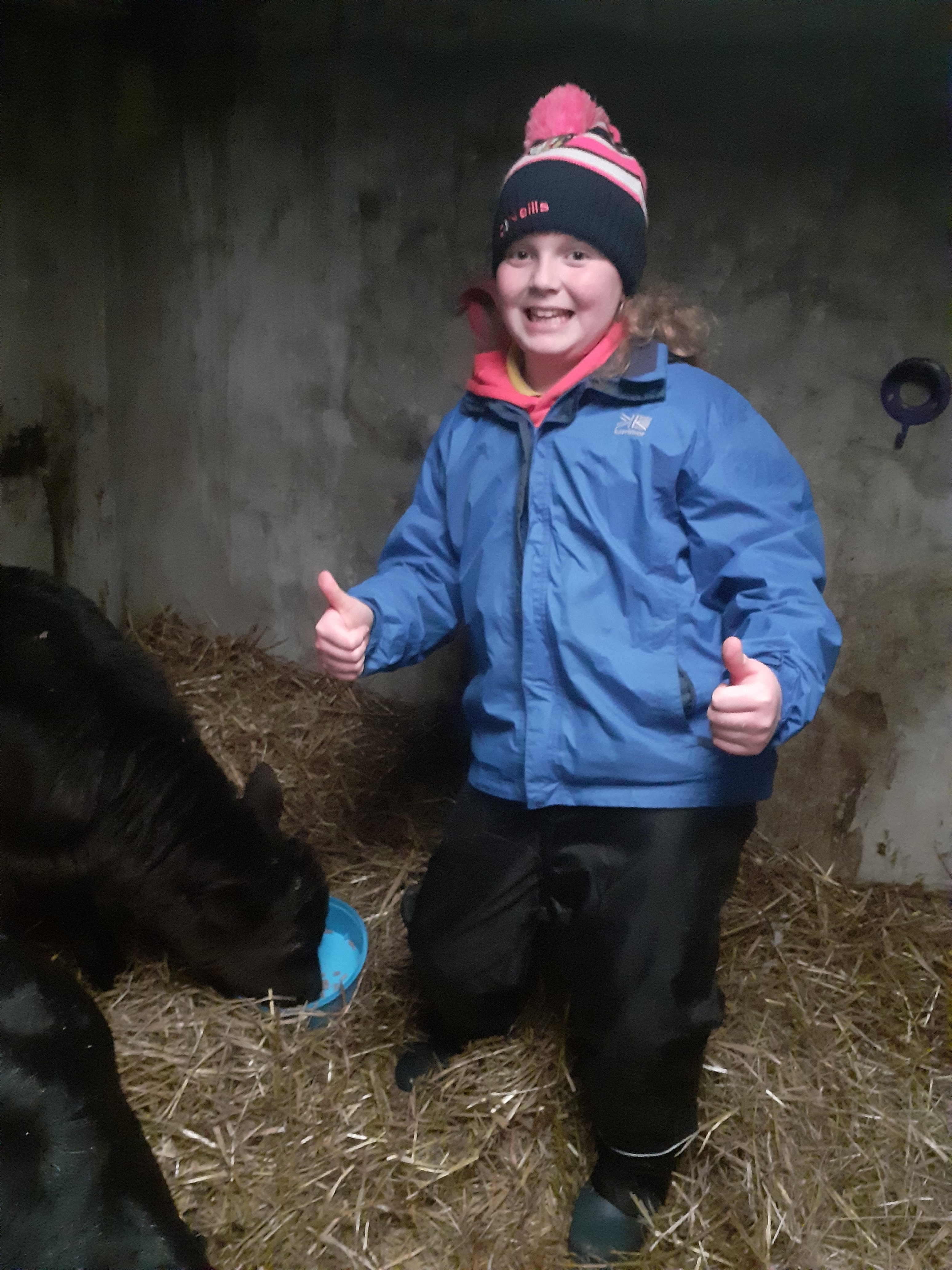 David Long, Grange National School, Clonmel, Co Tipperary - MUNSTER
'David's nomination showed he has a devout passion for farming. When it was announced that his school was taking part in the programme, David's teacher told us that he arrived in the next morning with a farming book eager to share his expertise with the class. He has helped his classmates and teacher throughout the programme by sharing his knowledge and recently showed them the dangers associated with the PTO and slurry fumes using the interactive whiteboard. In a recent project for Minecraft in Education, David explored sustainable farming and designed a 'hybrid' tractor, along with sowing sustainable crops and a milking parlour.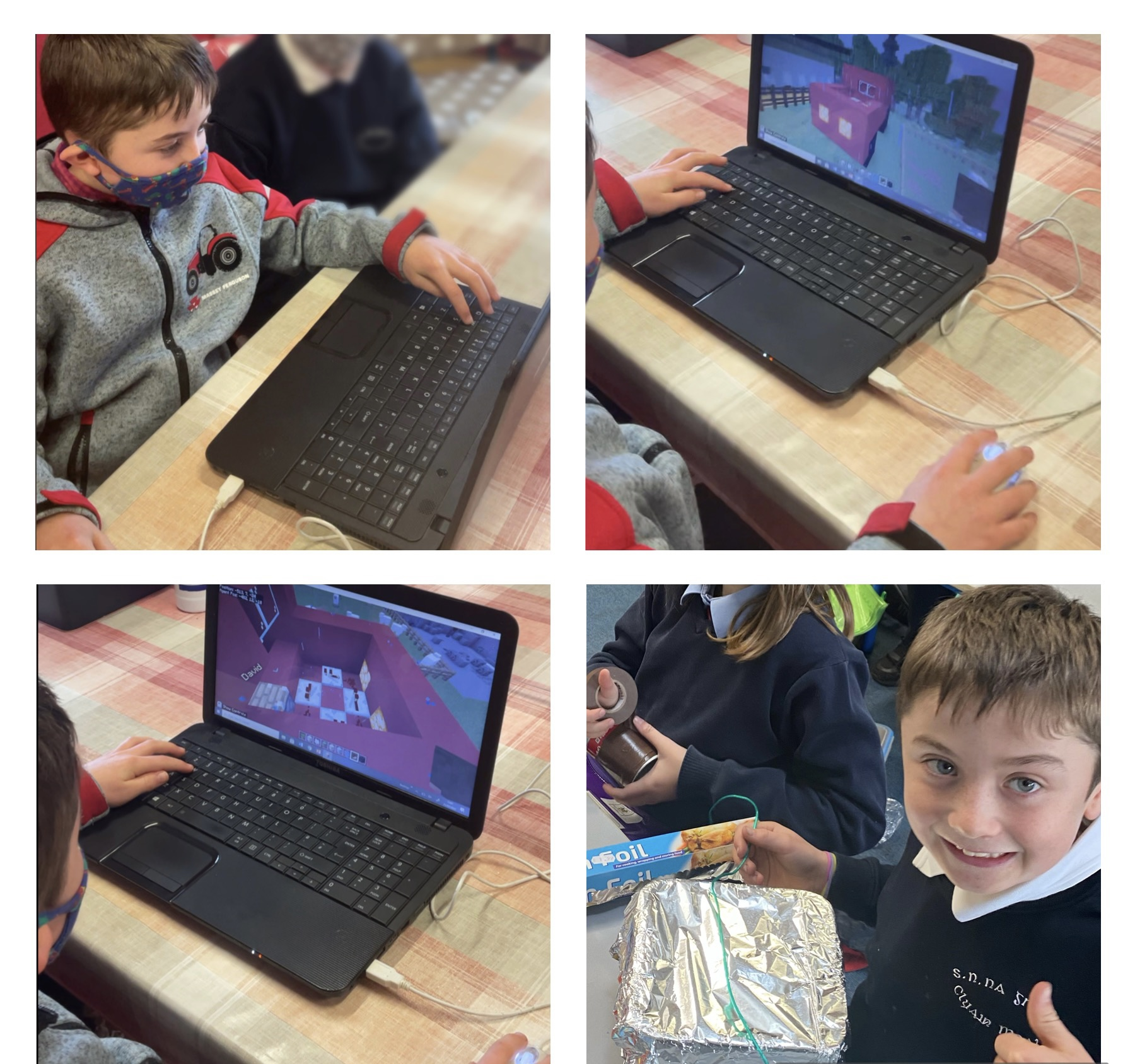 Ben Lynch, Mullahoran National School, Co Cavan - ULSTER
Ben's entry was truly inspiring. We learnt how hard Ben has worked in organising and informing his class using his own farming knowledge in many categories. He has educated them about the process of rearing 30,000 plus chickens in one batch and also detailed the steps taken in his father's embryo work with Limousin cattle and sheep. Ben is in the process of compiling a class presentation with his peers on different types of farms in his school, on farm machinery and safety and animals and their young. He has united the interest of the whole class and his teachers are very proud of what he has become.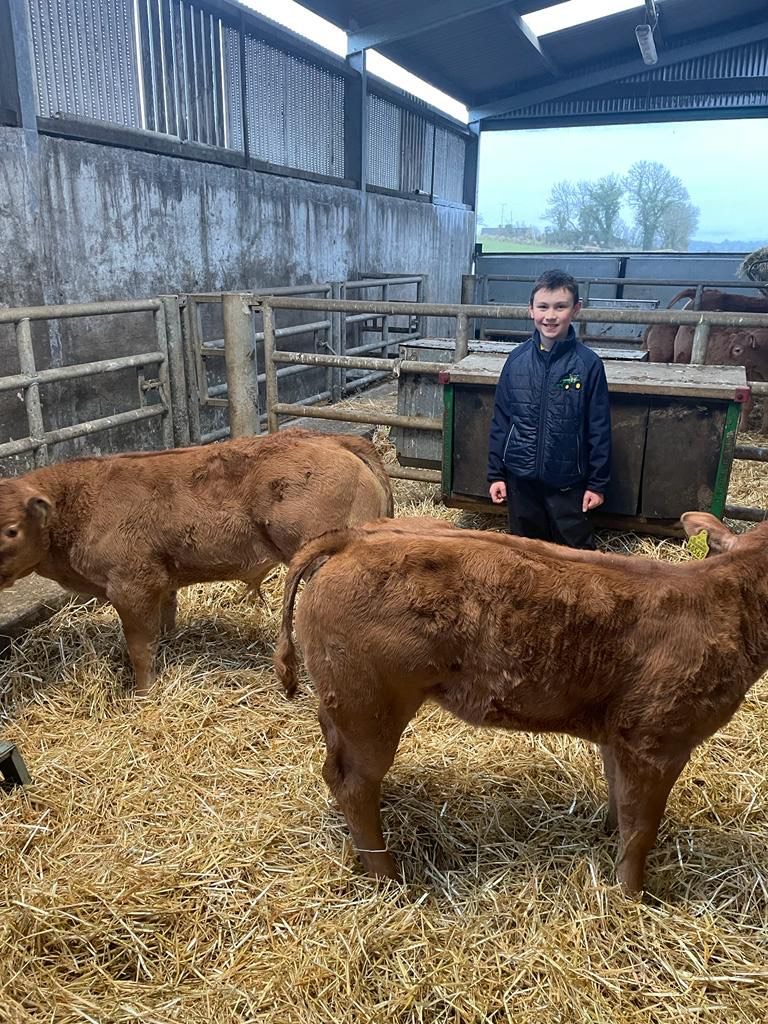 Conor O'Grady, Kiltormer National School, Ballinasloe, Co Galway - CONNACHT
Conor has shown he knows farm safety is much more than a school subject. His nominating teacher told us that Conor brings all the vital messages home to his grandparents, parents and little brother. He always wears a high vis jacket on the farm, he reads and obeys safety signs, closes gates after himself and never visits the farm alone. We also learnt how Conor purchased a set of farm books to add to his school's library.